Today Judge Harrison found eight people guilty of obstruction of the public highway or obstruction of a police officer. All were fined and told to pay a victim surcharge varying by income level, plus court costs of £400 each.
In total, the eight have to pay a staggering £8,323. We have launched a crowdfunder so that you can show your support of these principled people and help pay the penalty. The actions were part of the Campaign to Protect Pont Valley's battle against Banks Group, the last company looking for approval for new opencast coal mines in the UK.
Judge Harrison dismissed the motivations of all of the defendants. She said she believed that their beliefs were strongly held but said that the reasons for their actions were not relevant to the legality of their behaviour. The trial itself was heard at the end of October.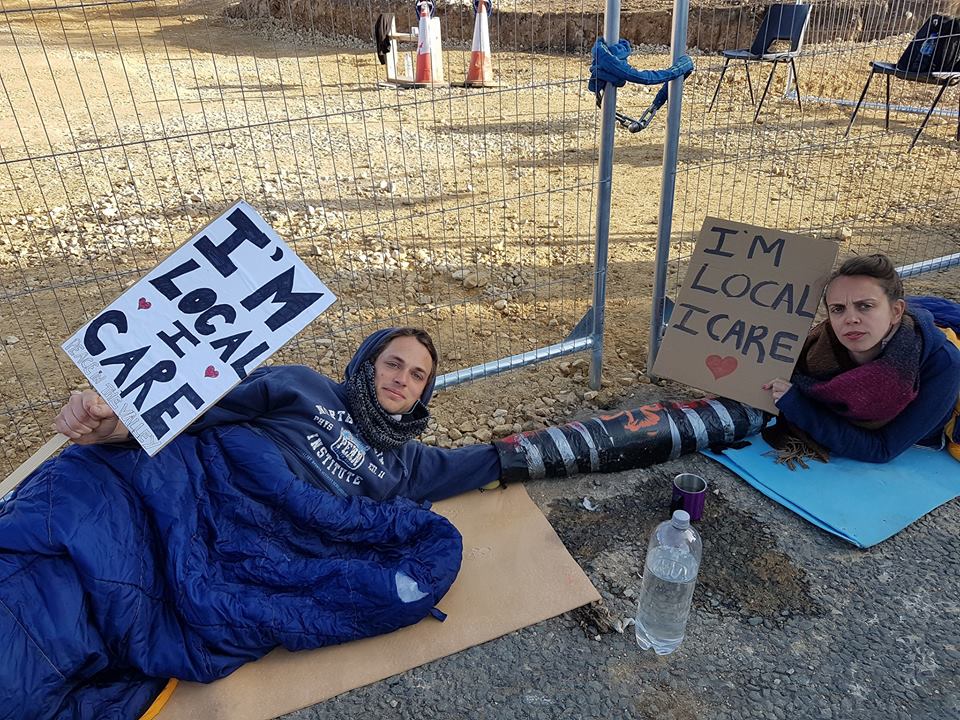 Robyn Clogg who lives within 300m of the opencast said, "I wrote to the council, I signed petitions, I wrote to Banks Mining Group, I demonstrated at the side of the road and supported the protest camp. I wasn't left with any other avenue to stop this destruction but putting myself physically in the way.
It was a first offence for almost all of the people who were convicted. Additionally restraining orders were given, preventing those who were found guilty from entering the Bradley (Pont Valley) opencast or impeding the entrance to the site for twelve months.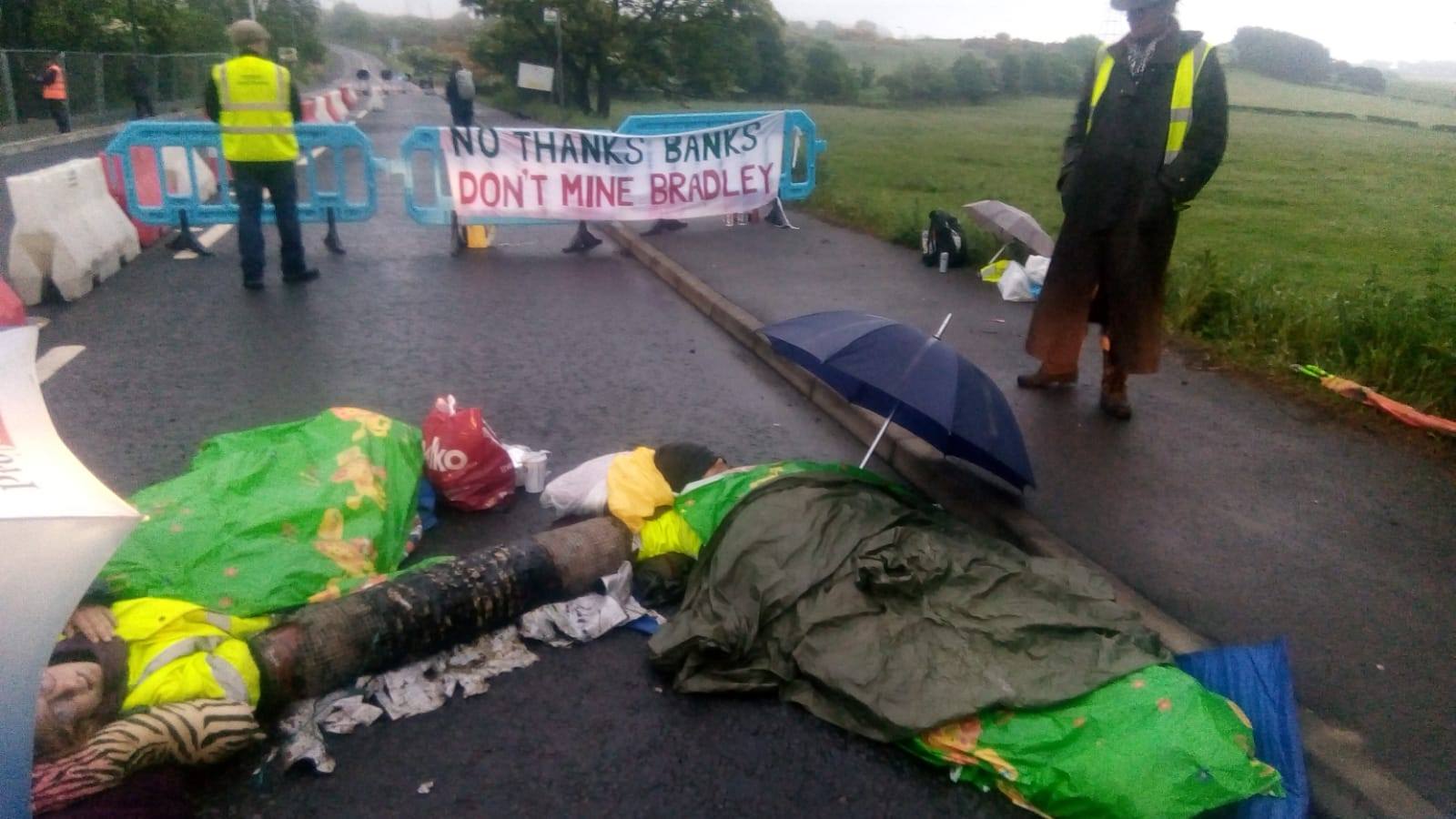 In delivering her verdict the Judge said, "during the course of the trial I've permitted myself a wry smile, it was historically interesting that in the mid 1980s another group with strongly held beliefs similarly demonstrated and found themselves in front of the courts." She clearly doesn't know that Durham Miners Association stands with Campaign to Protect Pont Valley in its opposition to the Bradley opencast. Those who took this stand are aware of the actions of their grandfathers and have sufficient experience of the horrors of opencast coal mining to know that this devastation is not in the interest of the communities living close to the opencast and goes against the strong messages we are getting from the IPCC about the urgency of climate change.
If you would like to contribute to the fundraising efforts to pay these fines and costs go to https://chuffed.org/project/support-anti-coal-protectors Thank you